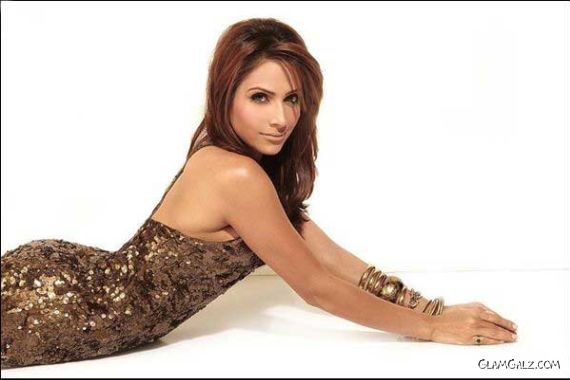 She started her career as a model from Hyderabad, and has recently started to work in mainstream bollywood movies. She has been seen in a song with Salman Khan in Priyadarshan's "Kyon Ki." She loves to dance and even pull off some daring stunts and action sequences.
Shaurya Chauhan is Mumbai based hot and happening model is looking southwards. She has done a leading role in Vikram Bhava`s 'Mumbai Salsa'. She has also done a movie with Nana Patekar in" Horn Ok Please" Shaurya is quite keen to work in Tollywood and Kollywood if she gets a chance. Going by her sexy photo spreads, that should not be a problem with this hot babe..
Shaurya has done a music video `Sarhediyan`, which was popular on the count down shows. Shaurya Says : `I think Kollywood is one of the most happening industries in India, where there are a lot of superstars. I would love to be cast opposite one of them.`. She says she wants to come to Kollywood and is willing to do glamour roles given a chance.
Future Plans: I want to be known as a good actress and a great entertainer. I must admit that I am awestruck with the dream of being a star. But I also know it will not happen just like that. The future will be bright as long as I work hard and keep my feet on the ground.
Just like any other actor, I too have a dream of working with the Yash Raj banner. But till that happens I have other work to keep me busy. She is working on two projects one untitled and another called 'Shut Up And Dance'.